PET OF THE MONTH: Noir

Noir is an affectionate and gentle girl. She started out with us as an emaciated and terrified girl but after some time with us, good meals, and a much needed haircut she is beautiful and happy. She loves attention and will ask to be petted and loved.


Adoptions


Our adoption fee's are in place to help cover costs incurred to make, or keep these animals healthy. This includes but is not limited to:

Dogs are neutered/spayed, have Initial DAPP vaccine and booster, 1 Year rabies vaccine, and puppies have an additional booster shot.
Cats are neutered/spayed, have initial FVRCP Vaccines and booster, Initial Feline Leukemia vaccine and booster, and kittens have an additional booster.


Although we realize that strays come free of charge, overall their costs in vet bills surpass the fee we are asking for adoption. Please see our adoption prices and comparison charts on the Dog and Cat adoption pages.

*An adoption form must be filled out when you wish to adopt an animal from ROAR*



What's Happening with ROAR?

Kitten season is upon us!
This is a hard time of year when hordes of orphaned kittens, and pregnant mamas come into our care. It is a huge strain on the shelter physically and financially.
What we need:
-Grain free kitten food this is used to feed both babies and pregnant and lactating moms
-Wet food- important for milk production
-Milk replacer (aviliable at vets and Pet Valu)-used for bottle babies and any that are failing to thrive
-Heating pads or microwaveable heating pillow-used to keep newborns and bottle kittens warm
-Pelleted litters-these are much safer for kittens as they can't be ingested and cause blockages
-Soft blankets-for comfortable nests
FINANCIAL DONATIONS ARE CRITICAL TO COVER VETTING COSTS
We are also seeking people who would be interested in fostering mothers/kittens or fostering bottle fed kittens. We are looking at putting together information nights if there is enough interest. All supplies are covered by shelter so please open your homes.
And as always considering adopting. Adopting saves 2 lives. the life of the cat adopted, and the life of the new one taking its place in the shelter.

---
Spring seems to be upon us and that means we all can get out with our pooches, horses or friends and get walking more! Here's a free easy way to help earn some funds for our rescue! Download the ResQwalk app on your phone and turn it on at the each of each walk and get some kms under your belt! It's good for everyone!
Sponsors
We would like to thank the following companies for their generous contributions to the ROAR society





h
h

---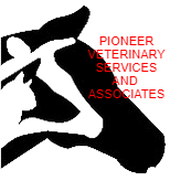 How you can help
Volunteers are the heart of our organization. Without the countless hours they contribute, our program could not be a success. Volunteer help is always needed for :

Fostering
Emergency Fostering
Fundraising
Public Education Seminars
. . . and much more!
Did you know?
In 7 years, one unspayed cat and her offspring can produce over 450,000 cats?

In 7 years one unspayed dog and her offspring can produce over 4000 dogs ?