PET
OF THE MONTH
is PIP


Pip - 1+ year Female
Pip Pip my names Pip and I am very active and have my peculiarities but thats ok cause I'm Pip. I am cuddly in an awkward way which is quite lovable once you get to know me. I sometimes take awhile to get used to the young crowd but once i know them better I am quite the player.

*NEW HOURS*
for winter!!
Sunday: CLOSED
Monday: CLOSED
Tuesday: 1-4:30
Wednesday: CLOSED
Thursday: 1-4:30
Friday: CLOSED
Saturday: 11-2
CLOSED ALL HOLIDAYS AND LONG WEEKENDS

ROAR NEWS
Up Coming Events
Pet Photo's with Santa at AJ Pets -Date - Soon to be announced!
​ROAR will be at the Christmas Craft Markets with lots of lovely crafts for sale!
Online Christmas Auction on Facebook will be starting soon! Join ROAR's Online Auction Group & Fundraiser
HERE
​
​
The Shelter is still full to the seams!!!
With hordes of orphaned kittens, and pregnant mamas that came into our care over summer we are over full to say the least! It is a huge strain on the shelter physically and financially.
What we need:
-Grain free kitten food this is used to feed both babies and pregnant and lactating moms
-Wet food- important for milk production
-Milk replacer (aviliable at vets and Pet Valu)-used for bottle babies and any that are failing to thrive
-Pelleted litters-these are much safer for kittens as they can't be ingested and cause blockages
FINANCIAL DONATIONS ARE CRITICAL TO COVER VETTING COSTS
And as always considering adopting. Adopting saves 2 lives, the life of the cat adopted, and the life of the new one taking its place in the shelter.
Adoptions

Our adoption fee's are in place to help cover costs incurred to make, or keep these animals healthy. This includes but is not limited to:

Dogs are neutered/spayed, have Initial DAPP vaccine and booster, 1 Year rabies vaccine, and puppies have an additional booster shot.
Cats are neutered/spayed, have initial FVRCP Vaccines and booster, Initial Feline Leukemia vaccine and booster, and kittens have an additional booster.


Although we realize that strays come free of charge, overall their costs in vet bills surpass the fee we are asking for adoption. Please see our adoption prices and comparison charts on the Dog and Cat adoption pages.

*An adoption form must be filled out when you wish to adopt an animal from ROAR*


What is ROAR?
ROAR Society is a non-profit organization dedicated to the rescue of stray and unwanted animals in Rocky Mountain House and Clearwater County. ROAR provides animal control for the Village of Caroline and also provides kenneling services in partnership with Rocky Mountain House Animal Control.

ROAR is a 'no-kill' society intent on reducing the use of euthanasia on homeless animals. The only time an animal will be euthanized is if their quality of life is diminished due to injury, disease or serious behavioral problems that threatens the animal itself, other animals, or humans exposed to said animal. We are comprised of dedicated individuals committed to making a difference.

ROAR is volunteer based and is dependent on wonderful people in the community who volunteer their time and effort to keep the organization running. Volunteers are welcomed and encouraged for a large variety of jobs including animal care, office work, building projects, fundraisers, fostering, and much more.

ROAR depends on donations and sponsorship to ensure these animals have a second chance at life. Pet owners who can no longer care for their pets are encouraged to find new homes for them before contacting us. We are to be regarded as a last resort for these animals when all other safe possibilities have been exhausted.


Sponsors
We would like to thank the following companies for their generous contributions to the ROAR society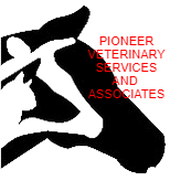 Did you know?
In 7 years, one unspayed cat and her offspring can produce over 450,000 cats?

In 7 years one unspayed dog and her offspring can produce over 4000 dogs ?