Available Cats
ROAR's Cat Adoption Fee :
0-12 Months: $125.00
1-8 yrs: $125.00
8+ yrs: $90.00
Barn Buddies: $50.00 each

Included in ROAR's adoption fee:
Neuter / Spay
Vet Check - Up
First Shots
Booster Shots
De - Worming


What would YOU Pay?
$110 - 200 + GST
$51 + GST
$73 + GST
$73 + GST
$16 + GST
Total Cost: $323 - 383 + GST
Cats 0-12 Months
Missandei - INDOOR ONLY
Female - 10 weeks
Hiya! My name is Missandei and unlike the sorceress I'm named for, I'm a sweetheart. I was bottle fed as a baby so I love people!

Weasel
Male - 3 months
Hello! I got my unique name because when I get scared I hide under all my blankets and burrow like a little weasel. I'm friendly and playful, I will even hunt those wiggly "fingers" if they come into my territory.

Ginger
3 Months-Female
This is Ginger she wants to be loved, but she is shy. Super soft and short haired. Good with other cats and dogs.



Apricot
Female-9 weeks
INDOOR ONLY


Jellybean
Male-9 weeks
INDOOR ONLY


Ygritte - INDOOR ONLY
Female - 10 weeks
Hello! My name is Ygritte, kissed by fire. I am a sweetheart because I was hand fed. I am really unique because I have two extra toes on each front foot!

Aurelius
Male - 6 Months
Hi guys I'm Aurelius! Everyone just calls me fluffy-butt which I think is ridiculous. I'm friendly and playful and love to wrestle with my friends.

Roman
Male - 4 Months
Hey guys! All my human friends at the shelter say I'm a little brat, but they say it with love. I'm a super friendly jitterbug and just want people to pay attention to me!

Milkshake
3 months - Female
This is Milkshake. What a crazy kitten! She runs from you until she jumps on your bed or you corner her, and then purrs on contact. Loves other cats and like dogs. Lived most her life outside, but has been litter trained

---
Cats 1-2 Years
Dopey
Female - 1 year
I am called Dopey because I always want to have a nap! Life is just so exhausting don't you think? Want to nap together?

Annie
Female - 1 Year
I am a pretty girl, very personable and love attention. I could get along with the right animals given some time, and would love to take you home.
Reese
Female - 1 year
Hi I'm Reese. I'm active, and fun, and great to be around. I love people, I like making new friends. Now excuse me I have some things to do!

---

Cleo
Female - 1 year
Hi I'm Cleo. I'm not so keen on being picked up but I like to mostly like to do my own thing with a few head scratches thrown in.

OG
Male - 2 year
Hey guys I am the Original Gangster, OG, get it? I look like a real tough guy at first meeting but I am a gigantic suck in all honesty. I love cuddles and pets and food.

Ash
Male - 1 year

Duchess
Female - 2 years
​Hello, I'm Duchess. I am a bit nervous of other cats, but I am learning and love people.


Tabitha
Female - 1 year
Cats Over 2 Years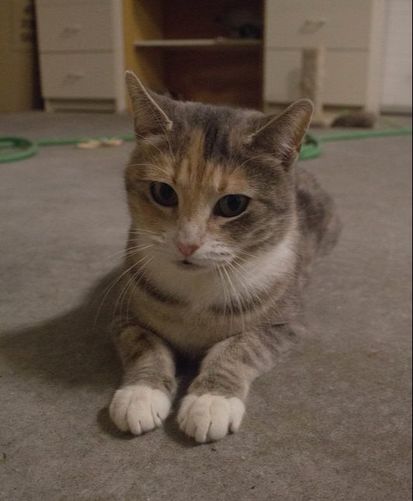 Kahlua
Female - 8 years
Hi there. I'm a fairly old girl who would just like some consistency in life. I've have seen and done a lot. I'd like a place that isn't too chaotic just to have fun and relax.
Barn Buddies
Barn Buddies are cats that would do best on a farm, or somewhere else that they can safely be outside and not have to deal with too much human attention as they prefer being loners and can get upset around too many people. Some simply don't handle being cooped up inside well, they want more freedom.
​

​NONE AT THIS TIME

Quarantine Cats
Sponsored by Bauer Flooring


Quarantine cats are the newest cats at ROAR, you are able to apply to adopt them, but usually they won't be available to be taken home until about two weeks after they enter quarantine.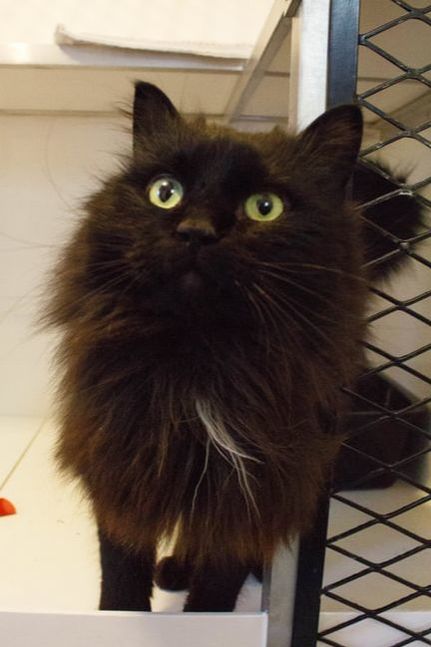 Noir
Female - 2 years
Specials - Adoption fee $85.00